228 Green Bay Road, Highwood, IL                            (847) 432-4608

Our Northern Italian

Family  Tradition

to Yours 

for over 90 years

If you're looking for that special

 restaurant where you can take a few 

hours  and go back to a time when 

restaurants were not part of a chain 

and the owner became a friend, 

the  food was always great,  and as 

my grandmother said,

"You feel better for coming."  

Then you've found  the right spot.            

 If you enjoy fine wine, 

you've found a new home.

Open at 5:00 p.m.

Tuesday to Sunday

To reserve please call:

(847) 432-4608

Goodnight, Mr. Quackenbush, whereever you are.

Double click here to add text.

Double click here to add text.

                 Jazz  Wednesdays 7:15 p.m.                                    

The Carl Noble Trio

Roger Risher, His

Saxophone and Trio

and

Our Scat Stunner

Jeanne Becker

will return to

Jazz Wednesdays

in 2015

Bronzino, Bronzini ... call it what you will. We have just acquired this staple of the Italian diet and you can taste this dish for as long as we can get it. Everyone who has tried it has given rave reviews. but, you are the judge.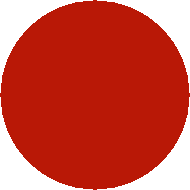 Thanks for making Our 

WINE SALE

such a success.